The Tried and True Benefits of Advanced Veterinary Diagnostics
At Willis Animal Hospital
It's not unusual for a pet to appear and behave normally, only to have something serious happening inside their body. While sometimes we can connect certain symptoms or behaviors with possible causes, it's not always feasible to know exactly what's bothering a pet with just our hands and eyes.
This is where advanced veterinary diagnostics come into play. At Willis Animal Hospital, we offer an in-house laboratory that delivers fast, accurate results, and digital imaging, including X-rays and ultrasounds. Achieving the right diagnosis early on can make a huge difference to a pet's treatment plan and prognosis.
Our On-Site Lab Offers Rapid Results
Because pets cannot tell us what's wrong or where they hurt, it's vital to quickly soothe their pain and address symptoms. We do these by running accurate diagnostics that produce rapid results.
Willis Animal Hospital can conduct a variety of laboratory tests that benefit your pet, including:
Complete blood count
Blood chemistries
Coagulation profiles
Electrolytes
Urinalysis
Fecal analysis
Heartworm test
Feline leukemia (FeLV)
Feline immunodeficiency virus (FIV)
Thyroid function
Cytology
Biopsy
Pre-anesthesia Blood Work
An essential component of veterinary surgery, pre-anesthesia blood work provides valuable insight into a pet's overall ability to tolerate the anesthetic. If there are any challenges during a surgical procedure, we'll know exactly how to proceed based on the levels found on their pre-anesthesia blood work.
Baseline Values
Blood tests taken during your pet's routine wellness exam provide essential physiological information about them. When they are healthy, these tests support the way they appear and behave. These baseline values taken during peak health can help us pinpoint even subtle differences, and can lead to identifying health problems before they get out of hand. Blood work values can determine the next steps in treatment or initiate further tests.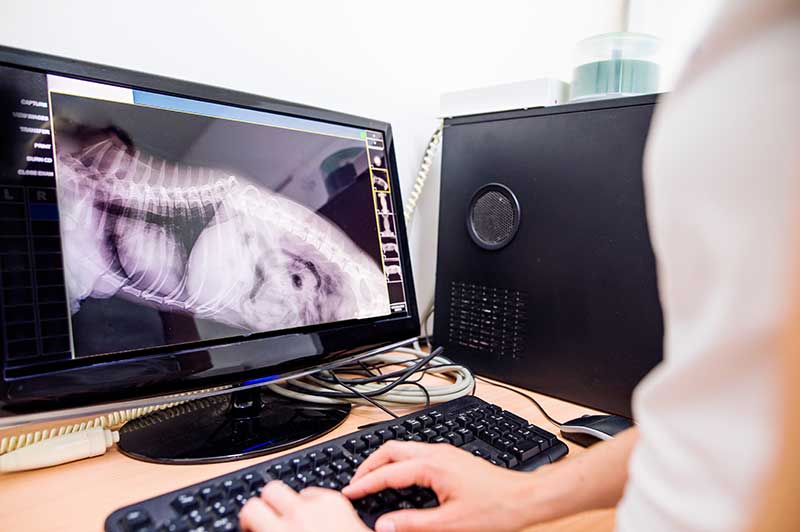 Advanced Imaging Technology
Willis Animal Hospital utilizes state-of-the-art digital radiography to understand the precise location and extent of a pet's illness or injury. Using electromagnetic radiation, radiographs take clear pictures of an animal's internal organs, musculoskeletal system, and more.
Radiographs can be viewed and interpreted quickly, and because they require less radiation than traditional X-rays, radiographs are the preferred imaging choice.
Digital radiographs are instrumental to evaluate the following:
Periodontal disease
Broken bones
Heart or lung disorders
Digestive system
Urinary tract
Reproductive organs
We are able to take digital radiographs on all our patients, not just cats and dogs. Because of the profound impact on veterinary medicine, we are proud to provide this service to all of our patients.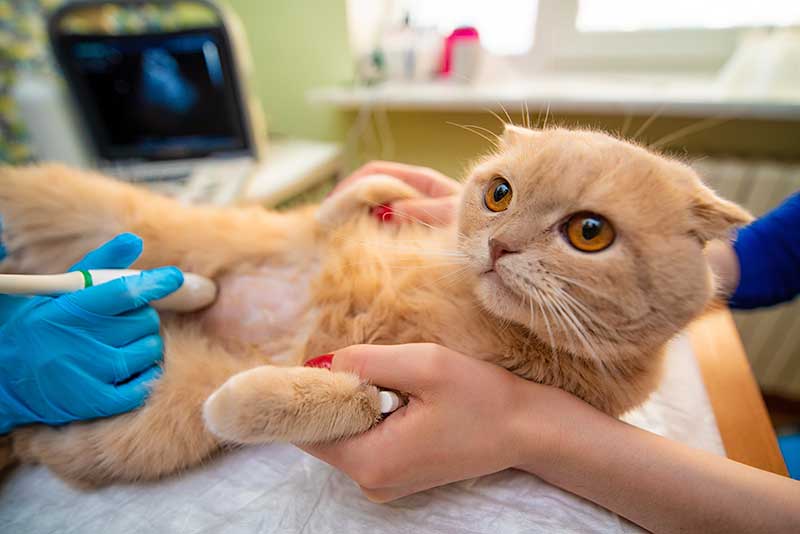 Ultrasound Imaging
Using sound waves to produce real-time images, ultrasound technology is an incredible veterinary tool. This non-invasive, pain-free, and quick process provides insight into organ function, motion, and blood flow. While ultrasounds may capture less area of a pet's body, they don't have to remain absolutely still in order to capture ultrasonic images. Ultrasounds can also be used when conducting biopsies for further testing.
If we need more information about your pet's health condition, the use of ultrasound technology can provide invaluable details about the following:
Heart
Pregnancy
Kidneys
Liver
Spleen
Gallbladder
Lymph nodes
Urinary tract
Compassionate Care
Every staff member at Willis Animal Hospital is invested in your pet's health, comfort, and safety. Depending on what is affecting your pet at the time, we know that sudden illness or injury can be stressful and confusing. We're committed to providing you with the most supportive veterinary experience.
---
Please call us at (936) 856-7387 with questions about our veterinary diagnostics. We are always happy to assist you at Willis Animal Hospital.