Meet the Team
Veterinarians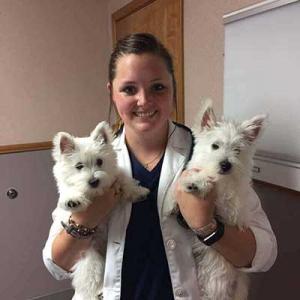 Dr. Molly O'Bannion

DVM
Dr. O'Bannion grew up in Tomball and went to Klein Oak High School. She then attended Texas A&M for both undergraduate and veterinary school. Her true passion is in surgery. Dr. O'Bannion loves to see both large and small animals.
Staff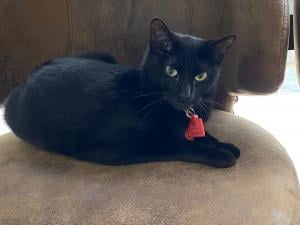 Sammy Jo

Manager 😼
Sammy Jo is a senior staff member at WAH since March of 2022. She is a very sassy, demanding and sophisticated feline. Sammy spends her days bulling staff members, taking nice long naps at the reception area, and hunting the occasional bird on the side walk. Some of her hobbies include playing with the laser pointer, napping, and supervising the staff (someone has to do it).
Sammy is our head of security, top queen bee, and like's to make sure you know she is incharge.
Kara Williams

Client Service Representative
Kara is orginally from New Braunfels and moved to Huntsville for the criminal justice program at SHSU. Kara wanted a career that allows her to help those in need. She has grown up with animals her entire life. She currently has one dog named Sam & one cat named Willis. Kara Hobbies include hanging out with friends and family, spending time outside, and of course playing with her crazy fur babies.
Picture coming soon!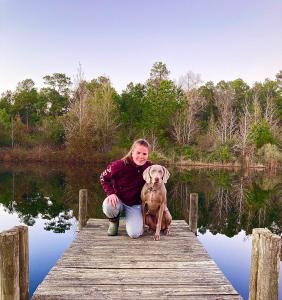 Madelynne Gordon

Veterinary Assistant
Madelynne is a technician assistant with nearly 2 years experience in helping pet owners provide the best care for their pets. She jumped into vet med right out of high school. She has a passion for dogs.
When not working, she has two sweet female weimaraner who she loves being outdoors with and exploring together.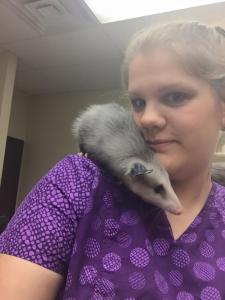 Kaley Easley

Practice Manager
Born and raised in Texas, Kaley was in FFA, and started Vet Medicine right out of High School. She is married with 2 teenage sons. She has 6 dogs that have all been obtained through foster fails. :) Kaley has 2 resident cats, and she also raises many chickens. She has a rescue Umbrella cockatoo that is full of sass. She loves fostering and rescuing animals.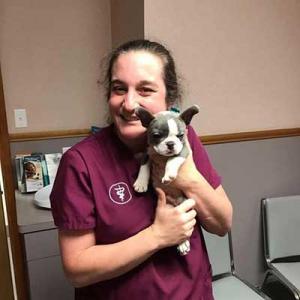 Carrie Morrison

Admin
Carrie has worked in the veterinary field since 1999. It is her passion to help animals and educate their owners on their particular pets' needs. Carrie met her husband through veterinary medicine, and they were married in 2003. They have been blessed with 2 human children. They have 3 dogs, a coonhound and 2 rescue terriers. They have 2 cats, a green cheek conure, 2 ball pythons, 2 bearded dragons, and 2 gecko lizards. Carrie is now often the person behind the scenes making sure the clients' experience runs smoothly.
Carrie actually enjoy the tedious tasks that go along with veterinary medicine. She has discovered her passion for the business part in addition to the love of animals.
Vet Techs
Taylor-Kay Glass LVT

Veterinary Technician
Taylor was born in Austin, TX. She moved to Houston to attend the Veterinarian Technician Institute of Houston. Taylot as 2 cats, Beau and Maisie, and a foster failure pup named Mabel. Taylor is actively involved in rescue. The bottle babies are her favorite! Taylors hobbies include fishing and visiting with her family.
Heather Whitten

Veterinary Technician
Picture and Bio coming soon!
Trini Moorehouse

Veterinary Technician
Picture and Bio coming soon!
Alphonzo Ward

Veterinary Technician
Picture and Bio Coming soon!
Angie Hester

Veterinary Technician
Picture and Bio coming soon!