Meet the Team
Veterinarians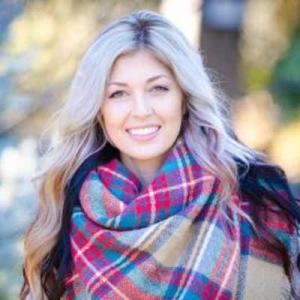 Dr. Brittany Newsham

DVM, cVMA
Texas A&M University c/o 2013 [B.S. Biology, Minor Wildlife Fisheries/Communication]
Texas A&M University College of Veterinary Medicine c/o 2017
Internship – Equine Sports Medicine and Rehabilitation
Certified Veterinary Medical Acupuncturist
Professional interests:
Dr. Newsham graduated from Texas A&M University's College of Veterinary Medicine in 2017. After graduation, she attended a 1 year internship in Sonoma Valley at Circle Oak Equine for Equine Sports Medicine and Rehabilitation. While there, she received her certification in animal acupuncture as an adjunct to rehabilitation, pain management, and palliative care.
Dr. Newsham's focus is pain management control in hospital and at home. Sports Medicine and rehabilitation has always been a passion for her, even as a technician in veterinary school. She strives to provider comfort to all of our furry friends. Dr. Newsham hopes to receive her certification as a veterinary pain practitioner by the end of 2022 as well as a Certified Veterinary Chiropractor.
As a team member of the Norwest Animal Hospital team, she prides herself on making your pet a priority. With competent communication skills and a down to earth personality, her hope is to provide a well-rounded service during your pet's visit and stay with Northwest Animal Hospital.
Personal interests:
In her time off, Dr. Newsham is an avid Bikini competitor and body builder. She also balances her fitness with competitive equestrian sports; you may even see her compete in national hunter jumper shows around the area. During hot Texas summers, she enjoys time by the pool with her two fur children, Ares and Lucifer.
You may be surprised by her appearance, but don't let the artwork fool you. She is a bleeding heart for the most complicated of cases, which she shows both in and out of the hospital setting.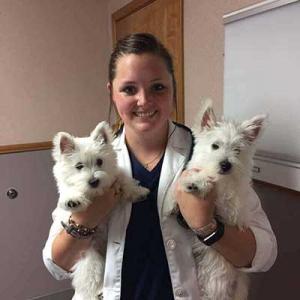 Dr. Molly O'Bannion

DVM
Dr. O'Bannion grew up in Tomball and went to Klein Oak High School. She then attended Texas A&M for both undergraduate and veterinary school. Her true passion is in surgery. Dr. O'Bannion loves to see both large and small animals.
Staff
Madelynne Gordon

Veterinary Assistant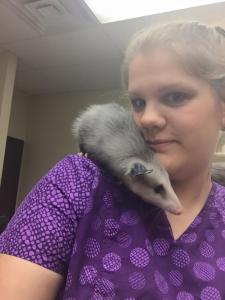 Kaley Easley

Practice Manager
Born and raised in Texas, Kaley was in FFA, and started Vet Medicine right out of High School. She is married with 2 teenage sons. She has 6 dogs that have all been obtained through foster fails. :) Kaley has 2 resident cats, and she also raises many chickens. She has a rescue Umbrella cockatoo that is full of sass. She loves fostering and rescuing animals.
Taylor-Kay Glass

Lead Veterinary Technician
Taylor was born in Austin, TX. She moved to Houston to attend the Veterinarian Technician Institute of Houston. She has 2 cats, Beau and Maisie, and a foster failure dog named Mabel. Taylor is actively involved in rescue. The bottle babies are her favorite! Taylors hobbies include fishing and visiting with her family in Houston.
Angie Hester

Veterinary Technician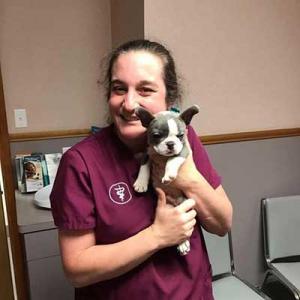 Carrie Morrison

Admin
Carrie has worked in the veterinary field since 1999. It is her passion to help animals and educate their owners on their particular pets' needs. Carrie met her husband through veterinary medicine, and they were married in 2003. They have been blessed with 2 human children. They have 3 dogs, a coonhound and 2 rescue terriers. They have 2 cats, a green cheek conure, 2 ball pythons, 2 bearded dragons, and 2 gecko lizards. Carrie is now often the person behind the scenes making sure the clients' experience runs smoothly.
Carrie actually enjoy the tedious tasks that go along with veterinary medicine. She has discovered her passion for the business part in addition to the love of animals.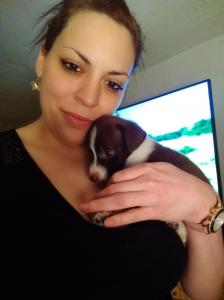 Jessica Bishop

Veterinary Assistant
Jessica is a mom of 3 and stepmom of 4, who loves her 5 four legged furbabies.
Jessica is Galveston county born and raised, and is currently going to school to become a certified veterinary technician. She enjoys fishing, playing video games with her kiddos, rollerblading, and a good book to read.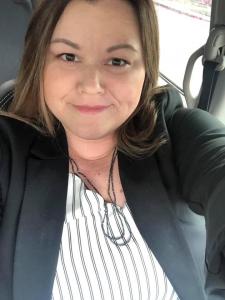 Claira Warfield

Customer Service Representative