Welcoming New and Existing Clients
At Willis Animal Hospital, your pet is our priority. As a general hospital practice, we are proud to offer our veterinary services to various species including cats, dogs, exotics, pocket pets, and large animals. It is a privilege to care for the pets in and around Montgomery County, and we always look forward to welcoming new friends to our practice.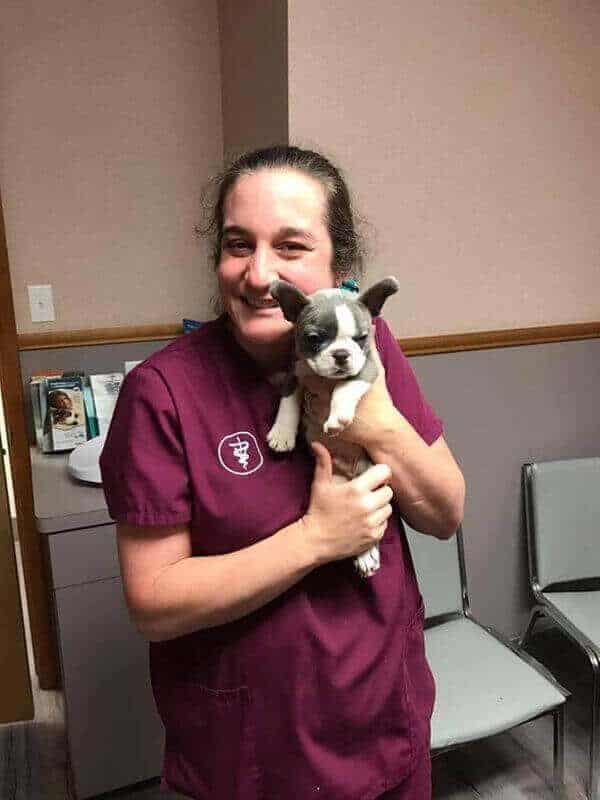 Core Values
Our core values of Respect, Integrity, and Trust are the beating heart of our practice. This isn't just a job for us. At Willis Animal Hospital, the delivery of exceptional veterinary care and customer service is a way of life. Not only do we stand out for our love of animals, but also for our combined years of experience.
We pride ourselves on a considerate, personalized approach to each and every pet we see. Whether your pet visits us for their general wellness visit, a surgical procedure, or one of our many other services, you can rest assured that they're in capable, compassionate hands. Our combined years of veterinary education and experience adds layers of value to the growing community of pet owners at Willis Animal Hospital.
Schedule an Appointment
Commitment and Compassion
Willis Animal Hospital is a full-service veterinary hospital that provides medical, surgical, and wellness care. Our family-friendly practice promotes responsible pet ownership through preventive healthcare. In our warm, welcoming environment, our compassionate veterinarians and support staff strive to provide pet owners with comfort and peace of mind. We are in this together.
Veterinary Services for Balanced Care
Our staff goes the extra mile to make sure our patients feel their absolute best. We make the time to gather as many details about your pet's behavior, history, and lifestyle as possible so we can make the most informed decisions. We provide a range of veterinary services, including:
Friendly, Caring, and Affordable Veterinary Services
Serving Montgomery County, Willis Animal Hospital offers professionalism, compassion, and understanding to our clients and patients. Lifelong wellness starts here for companion cats, dogs, exotics, pocket pets, and large animals. They make our lives so rich, and we want to provide them with the best possible veterinary experience possible.
We're Here to Help!
At Willis Animal Hospital, you can always expect to have your questions answered and concerns addressed. Our staff is ready to meet your pet, regardless of age, size, species, or breed. As long time members of the Willis community, we are excited to continue serving in this new capacity at Willis Animal Hospital.
Please call us at (936) 856-7387 to learn more about our practice and services, or to schedule an appointment for your pet.